JJ Jones is an internationally-touring drummer, educator and writer. She has performed with folk-pop darlings Girlyman, comedian Margaret Cho, Egyptian revolutionary Ramy Essam, and alt-pop sensation Heather Mae, among many others. One of JJ's studio projects, a kids' music record under the name Django Jones, won a Parents' Choice Gold award, one of the most prestigious honors in children's music. A song JJ co-wrote with Margaret Cho was featured in her Showtime concert movie "psyCHO". JJ has been an instructor at girls and ladies rock camps across the U.S., was the Tech and Gear editor of Tom Tom Magazine and is a regular contributing writer to Drumeo's online magazine The Beat, and is the founder of EmpowerDrumming.com, a drum education company for women. 
---
The Full Story

"Simply one of the best drummers I've ever seen."  Americana Gazette 
"One big bodily flow of stops and starts, while flawlessly keeping the rhythm. Truly fascinating to see."  WoNo Magazine
"Even when she's only playing a soft shuffle with her brushes, she moves her body like she's trying to keep the lights on."  Slate Magazine
"Kinetically-charged . . . intensely focused on every percussive stroke . . . JJ Jones' delightfully fastidious drumming [is] the secret ingredient."  WhisperinandHollerin.com

Sensitive and musical, dynamic and fluid, JJ often seems to be dancing on the drum set. Her constant comment from fans is: "I love to watch you play." The Americana Gazette says: "JJ mesmerized us that night as she flew deftly across the spectrum of bass, snare and cymbals with impeccable skill. She's simply one of the best drummers I've ever seen, one of the few who uses every percussive surface to maximum advantage."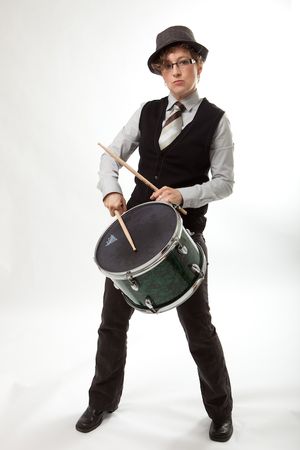 JJ joined her first band while attending high school at the Seattle Academy of Arts and Sciences. After graduating college with a neuroscience degree, her long-standing love of acoustic music eventually lead her to play with singer/songwriters and it was then that she started to be known for her signature style. JJ has accompanied numerous folk, Americana, and acoustic artists, been the drummer on over fifteen studio recordings, and acted as "house drummer" at both the National Women's Music Festival and the Red Rock Women's Festival, playing with six different acts at both events. She's been an instructor at the Rocky Mountain Song School for twelve years functioning as the house drummer, and spent a year with Allison Russell's roots band Po' Girl, touring extensively through the US, Canada, UK, and Netherlands.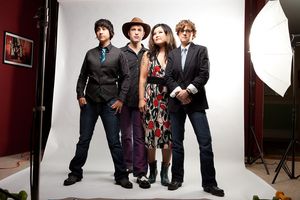 In 2010, she joined folk-pop band Girlyman and found true love. Girlyman had an international career and legions of "Girlyfans" who often traveled hundreds of miles to see the band. After touring with folk icons Indigo Girls and Dar Williams, and being signed to Indigo Girl Amy Ray's record label, they regularly sold out 400-seat venues in NYC, Chicago, San Francisco, Boston, and Washington DC, in addition to playing many renowned folk festivals. When JJ joined the group, Girlyman told their fans: "JJ is an old friend and a fantastic drummer. When we finally got to play with her, something just clicked. Our sound got bigger and and closer to what we had all imagined it to be for years."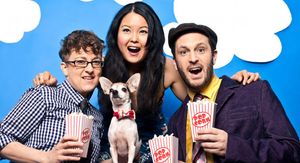 When Girlyman disbanded, JJ and two other members started a kids' music project called Django Jones. Their debut album, D is for Django, was released in 2014 to critical acclaim, receiving rave reviews from New York Parenting Magazine, Celebrity Parenting Magazine, and the Midwest Book Review, among many others, as well as winning a Parents' Choice Gold Award, one of the most prestigious awards in children's music.
JJ received a certificate in 2015 from Berklee College of Music in drum performance. She says, "In over 30 years of playing drums, I had never taken lessons or studied with a teacher. It was a whole piece I'd been missing as a musician, and I wanted to step-up my dedication to the instrument. I loved Berklee's program."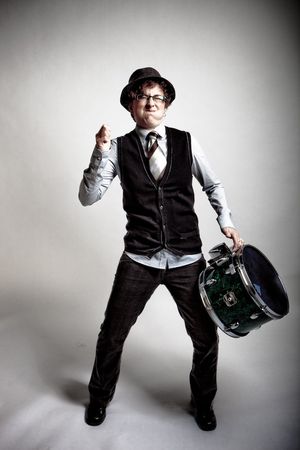 Most recently, JJ played mainstage festival sets with Heather Mae, the explosive alp-pop sensation and passionate LGBTQ activist, and exiled Egyptian revolutionary, Ramy Essam, symbol of international social activism and "the voice of the Egyptian revolution". She's toured with Laney Jones, who Rolling Stone called one of the "10 new country artists you need to know", and a song JJ co-wrote with Margaret Cho was featured in her Showtime concert movie "psyCHO".
JJ was the Tech and Gear Editor of Tom Tom Magazine for its last three years in print. Tom Tom was the only magazine in the world dedicated to female drummers, with a reach of over 4 million music lovers per month. She is now a regular contributing writer to The Beat, the online magazine run by the world's premier drum education site, Drumeo. 
In addition to touring and recording, JJ teaches and coaches online to students all over the world, as well as volunteering at girls and ladies rock camps across the US. She says, "Girls and ladies rock camps are really empowerment camps in disguise, and there's nothing more rewarding than empowering someone."
JJ has played over 800 shows in the U.S. and Canada, and more than 60 shows in the U.K. and Europe. (Click here to see a list of performances with Girlyman.) 
 JJ (with Girlyman) SOLD OUT these venues:
City Winery (NYC)

Barns at Wolf Trap (Washington D.C.)

Old Town School of Folk Music (Chicago, IL)

Freight and Salvage (Berkeley, CA)

Iron Horse Music Hall (Northhampton, MA)

Joe's Pub (NYC)

Evanston SPACE (Evanston, IL)

Club Passim (Cambridge, MA)

Triple Door (Seattle, WA)

The Ark (Ann Arbor, MI) 

Eddie's Attic (Atlanta, GA)
 JJ has performed at these festivals:
Rocky Mountain Folks Fest

Falcon Ridge Folk Festival

Kerrville Folk Festival

Montreal Jazz Festival

Kate Wolf Memorial Festival

Strawberry Music Festival

Live Oak Music Festival

Festival For The Eno

Vinegrass Music Festival

National Women's Music Festival

Red Rocks Women's Festival

Vancouver Island MusicFest (Canada)

Stan Rogers Folk Festival (Canada)

Rhythm and Blues Fest (Netherlands)

Wood Festival (U.K.)
 JJ has played official showcases at:
Folk Alliance International

AMA Americana Music Conference in Nashville, TN

NACA (National Association of Campus Activities) National Convention

APAP (Association of Performing Arts Presenters) Conference

FAR-West (Folk Alliance Region West)